OVI Solutions | Internal Product

 
Localizations validated and integrated with JD Edwards EntrepriseOne 9.1 and 9.2
An OVI (Oracle Validated Integration) provides a strategic framework and offers exclusive benefits that allow partners to position Oracle-validated integrations officially. They establish credibility to confirm that the integration of solutions:
» They are designed in a reliable and standardized way.
» They have been functionally tested and are technically sound.
» They operate and develop as documented.
To achieve results with OVI products is to understand that you will work with less risk of implementation, with improved user experience and with products that integrate organically with your JDEdwards installation.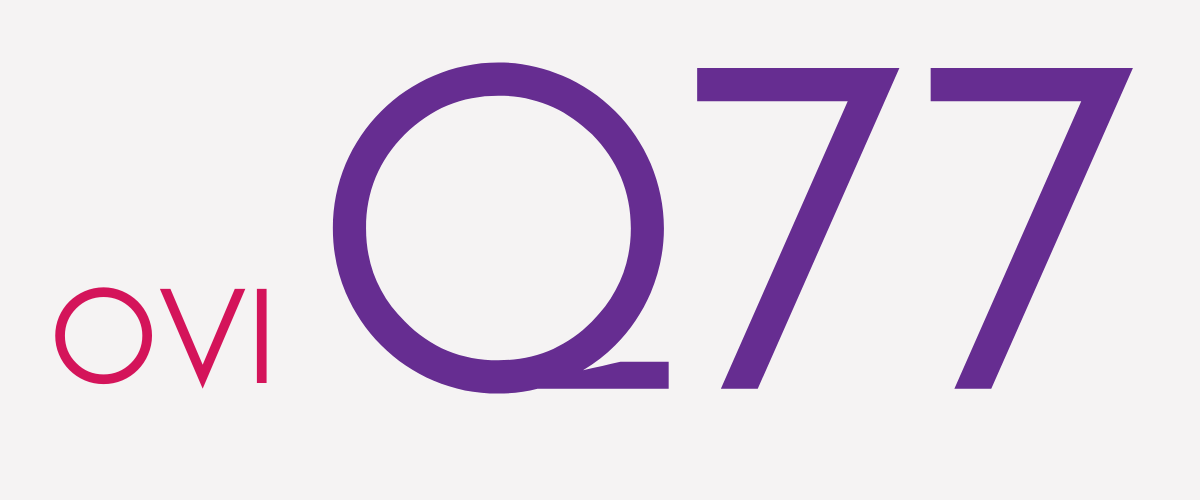 The OVIs products developed by Quantum Consulting, have their identification following the world nomenclature granted by ORACLE
Localizations validated and integrated with JD Edwards EntrepriseOne 9.1 y 9.2
All of these features were developed using the standard programming tools provided in JD Edwards EnterpriseOne 9.2. Hassle-free installation and requires no special maintenance.
The following functionalities allow the user to have a robust system, in compliance with applicable legislation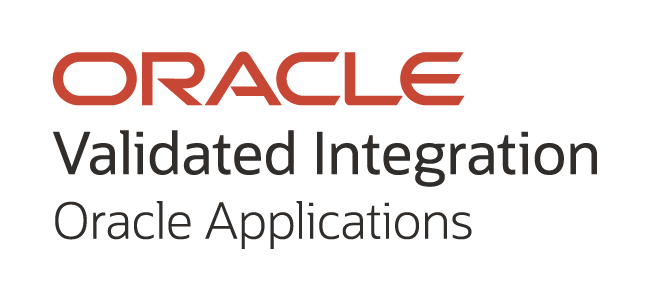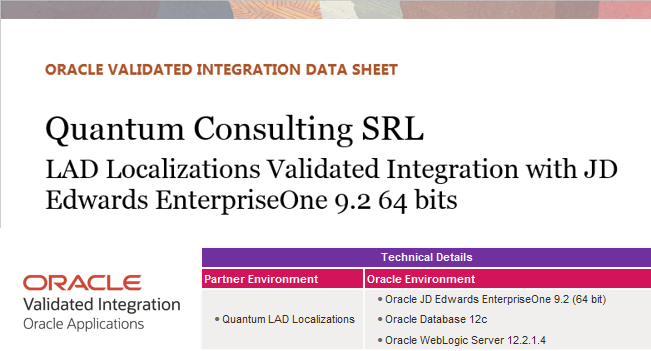 Electronic 

Invoice

Argentina
Electronic Credit Invoice
Argentina
Multiple Receptions and
Perceptions Gross
Income Tax

Argentina 
Payments with
Multiple Instruments
Argentina
Invoice Digitalization

Argentina
Electronic Invoice and Legal Reports Perú
Traceability of
Veterinary Products 
Benefits of Quantum Consulting OVI´s
Integrated and complementary solution with standard Oracle-JD Edwards localizations.
Use of guidelines and practices recommended by Oracle Validated Integration (OVI) methodology.
Integration with JD Edwards EnterpriseOne reliable and transparent for the user, guaranteeing quality standards.
Oracle Validation OVI Q 77.
Use of standard programming tools provided by Oracle JD Edwards EnterpriseOne.
Easy installation and does not require any special maintenance.
Solution integration that is compatible with all future versions of Oracle JD Edwards EnterpriseOne.
How can we support you today?