La Fabril: a leap into the ERP of the future
Find out how La Fabril was able to get the most out of capabilities with JD Edwards 9.2 : Process robotization, User experience, Mobile and more.
Customer information and his challenge

República Dominicana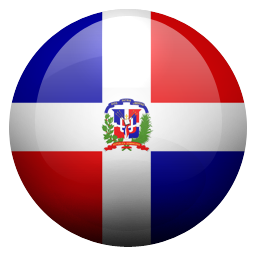 Users disagreement with product, carrying out many tasks in certain processes.
Lack of management indicators in all the Activity Areas.
AIS installation.
UX One and Orquestrator Design.
Searches through Customer keywords and products.
Generation of work-consoles tailored to the areas.
La Fabril is a modern industry dedicated to production and marketing of oils, kinds of margarine, edible fats, laundry and toilet soaps, milk in UHT powder and liquid milk. Vision: to be recognized as market leaders for product quality and services and for contributions to quality improvement of life in the Dominican Republic. Politics of Quality: continuous improvement as a result of permanent training of the personnel, of the disposition of tools and resources required to carry out their tasks This strategy requires operations with best practices, clear, effective processes and flexible responses to market requirements.

Technologically it is required to adapt to the state of the art or digital transformation The company's ERP is JD Edwards. IT Management recently completed a 9.2 migration project originated by the advantages offered by the product on the way to a Digital transformation. The new capabilities of the product were not implemented, generating a significant dissatisfaction in users. 
They did not have dynamic information available for management
The operation was standard, it was through menus, screen inquiries and reports.
To find certain information about a customer or product implied consulting multiple screens to find it, also loading information in several steps for a certain business matter.
This situation motivated La Fabril to contact Quantum Consulting, after checking our ability and experience, agreeing on a project to implement the JD Edwards digital platform, main reason for the original decision to update the product.
Detail of the
implemented solution
Access information related to products and clients through Keywords in the search engine.
Work consoles presenting indicators for each Activity area, how to be alerted for cancellation of stock, vouchers pending collection, pending purchase orders delivery, taxes pending liquids, etc.
Robotization of sales processes between companies, This activity is carried out by a user whose delay exceeded 15 minutes of work.
Robotization of order cancellations pending purchase for purposes of not affecting production planning results.
Use of mobile applications to consult alerts and approvals.
The EO 92 digital platform was implemented, defining the deliverables in this first implementation and the training for users and IT resources. Leaving for a second stage, to define further improvement steps. 
Results and next
opportunities from now on
This successful initial project implementation, allows La Fabril to plan
further digital transformations, as the scope for the next project in the near future.
How can we support you today?