Nutrien AG Solution: Invoice Automation
Customer information and his challenge

Argentina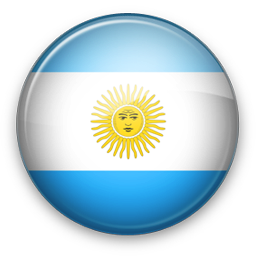 Automate supplier's invoice entry, to save time, minimize costs and have reliable information.
SOLUTION
Implement the BIM portal solution for supplier's invoice data recognition.

Integrate BIM portal with JD Edwards to unify data entry to ERP.

Solution covers all the different vouchers of suppliers circuits (Invoice, Credit Notes and Debit Notes, Advances) and Electronic Credit Invoice.
BENEFITS
Sole source of income for invoices.
Automatic validation (via BIM) to control errors and fraud.
Agility for loading the different customer receipts.
Integration with AFIP (via BIM) for validation of CAE / CAI / CAEA – Electronic Credit Invoice Circuit.
Circuit of approval and rejection of vouchers.
Consultation of traffic light alerts on the status of the voucher.
Nutrien is a leading agriculture company in the market, it has a network of more than 50 Agrocentros distributed in the productive heart of Argentina, 2 industrial plants and more than 500 employees in the country, which allow us to provide customized solutions for more than 8,000 clients agricultural producers.
They currently have their digital platforms, which allow offering services ranging from sampling soils, crop surveys, applications of herbicides and fertilizers, up to precise Digital Agronomy and Wireless Data Transfer.
Continuing with this line of innovation and transformation digital, and to automate the entry of invoices, currently carried out in a decentralized manner and manual, Nutrien decided to implement the solution Besy Invoice Management OnCloud (BIM) integrated with ERP Oracle JD Edwards EO 9.2.
The solution is based on the integration of loading processes of vouchers in JD Edwards and the On-Cloud BIM platform, through digital technology available in both systems, in real-time. The vouchers are entered into BIM, where they are processed by a system of OCR (Optical Character Recognition) and a Parser that allow the identification of the field receipt by countryside. And After passing a series of verifications and approvals, it is updated in JD Edwards for payment.
Automatic interfaces in real-time with new digital JD Edwards technology Orchestrator and Business Services:
Master files: Suppliers and Accounting Accounts
Specific data: Address Book, Cuit, Tax areas and Legal number
Invoice Entry Circuits with and without Order of Purchase:

Invoices (A, B, C, M)
Credit Notes and Debit Notes
Invoice, Credit Notes, and Debit Notes
Advanced payments

Vouchers in different currencies
Features of Besy Invoice Management:
Centralized Loading Point – BIM Portal.
Validation of Duplicate Vouchers.
Validation of the Supplier's number in the JD Edwards Address Book.
Vouchers approval and rejection circuits.
Integration with Nutrien Active Directory. Through this platform, users are validated and enabled to perform tasks in BIM.
Integration with AFIP:

BIM will consume an AFIP Web Service for the CAE / CAI validation.
Integration with the AFIP Electronic Credit Invoice Registry for:

Recover the invoices issued to Nutrien.
Aceptance of FCE.
Rejection of voucher and Consultation of reasons for rejection of FCE.
Report cancellation of FCE (inform payment).

Entering comments on the payment request, which are visible throughout the approval workflow.
Recognition features, OCR and Parser
Connection channels – interfaces REST and SOAP, through the JD Edwards digital technology: Orchestrator and Business Services
How can we support you today?