Nutrien AG Solution: Integration of JD Edwards with the agronomic digital application My Nutrien
Customer information and his challenge

Argentina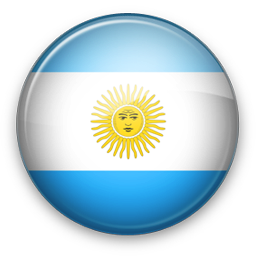 Facilitate the innovative agronomy solution – My Nutrien -to be more accessible to the producer, allowing greater profitability in their cropsutomate supplier's invoice entry, to save time, minimize costs and have reliable information.
SOLUTION
Integrate My Nutrien with JD Edwards, to facilitate consultations for the producer in real-time that allow decision making regarding the crops.

Use technological innovations of both systems to perform the interfaces, in line with the Nutrien initiative to adopt the Digital Transformation in the business processes.

Digital tools available on customer's mobile device, easy and intuitive use.
BENEFITS
It allows greater proximity with the producers, making the concept of "precision agronomy" a reality.
It complements the daily work of constant advice to the client.
Robust platform tool that allows you to save all the agronomic history: applications, yields, products, possible pests, weeds, crop diseases, and even quotes online.
The grower can monitor the status of the crops, check the weather, and consider the specific forecasts for the lots.
Allows Nutrien to know the status of the producer's current account
Nutrien is a leading agriculture company in the market, it has a network of more than 50 Agrocentros distributed in the productive heart of Argentina, 2 industrial plants and more than 500 employees in the country, which allow us to provide customized solutions for more than 8,000 clients agricultural producers.
To improve the relationship between their advisors and agricultural producers, and in line with the spirit of the technological innovation of the company; Nutrien developed the application "My Nutrien", a digital portal that makes available agronomic information relevant to customers.
The challenge of this project was to carry out the interfaces, real-time communication, between the system Oracle JD Edwards and the Portal, the new innovative agronomy solution My Nutrien.
The interaction between JD Edwards and My Nutrien took place making use of JD's new digital technology: Orchestrator and Business Services, developing the following interfaces:
Relevant information from the Customer Master.
Current Account Status.
Sellers associated with the Client.
Recognition features, OCR and Parser
Connection channels – interfaces REST and SOAP, through the JD Edwards digital technology: Orchestrator and Business Services
How can we support you today?